Our Programme Coordinator, Sophie Milne is taking over the blog today – she shares how she found her passion for the outdoors and turned it into her career:
I'm lucky enough to be working in my dream career. If you told me 10 years ago that I'd be working in outdoor ed with teenagers, I would've laughed. Back then I had one dream – to be a lecturer in Philosophy. I loved inspiring others to think critically and not take the world around them for granted.
But I also enjoyed outdoor sports. Although, I was definitely a city kid, having grown up in central Auckland. When I wasn't hanging out at Takapuna mall or Ponsonby cafes, my Dad would take me sea kayaking in our old fibreglass boats, biking over to Mission Bay for a hot chocolate or hiking in the Waitakeres with the family. When I got to university, I decided to join the Auckland University Canoe Club. That's where my passion for white water kayaking began. From there, I was introduced to the world of outdoor sports – tramping, climbing, mountain biking, trail running, surfing, canyoning – I wanted to learn them all. I had finally found my "crowd" – outdoor enthusiasts were always keen for an adventure, incredibly open and friendly and seemed to have endless amounts of energy and enthusiasm to get into nature.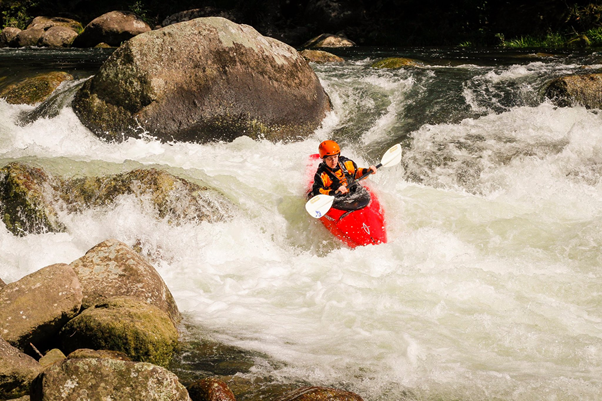 Paddling down the Wairoa, Tauranga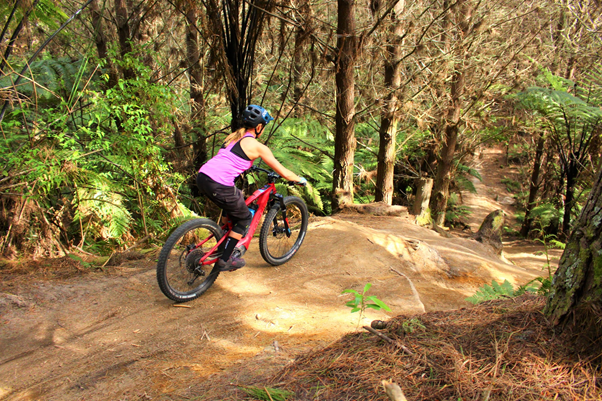 Mountain Biking in the Redwoods, Rotorua
After completing my Masters in Philosophy, I decided to take a year off from my career path. I moved to Tauranga and started working in student support. It turns out the Bay of Plenty is a hub for outdoor sports, and I was loving it down there! So I decided to stay and began a Graduate Diploma in Secondary Teaching, specialising in English and Social Studies. I landed my first teaching job at Tihoi Venture School, teaching Social Studies, tramping, white water kayaking and mountain biking. I remember taking the boys kayaking down the Mohaka and thinking "I can't believe I'm getting paid for this!!" That thought popped up a lot – teaching students how to ride on the Taupo Great Lake trails, camping in the bush, hiking alongside crystal clear streams… I felt like I was finally getting a chance to merge my passions – Philosophy, Outdoor Sports and Education.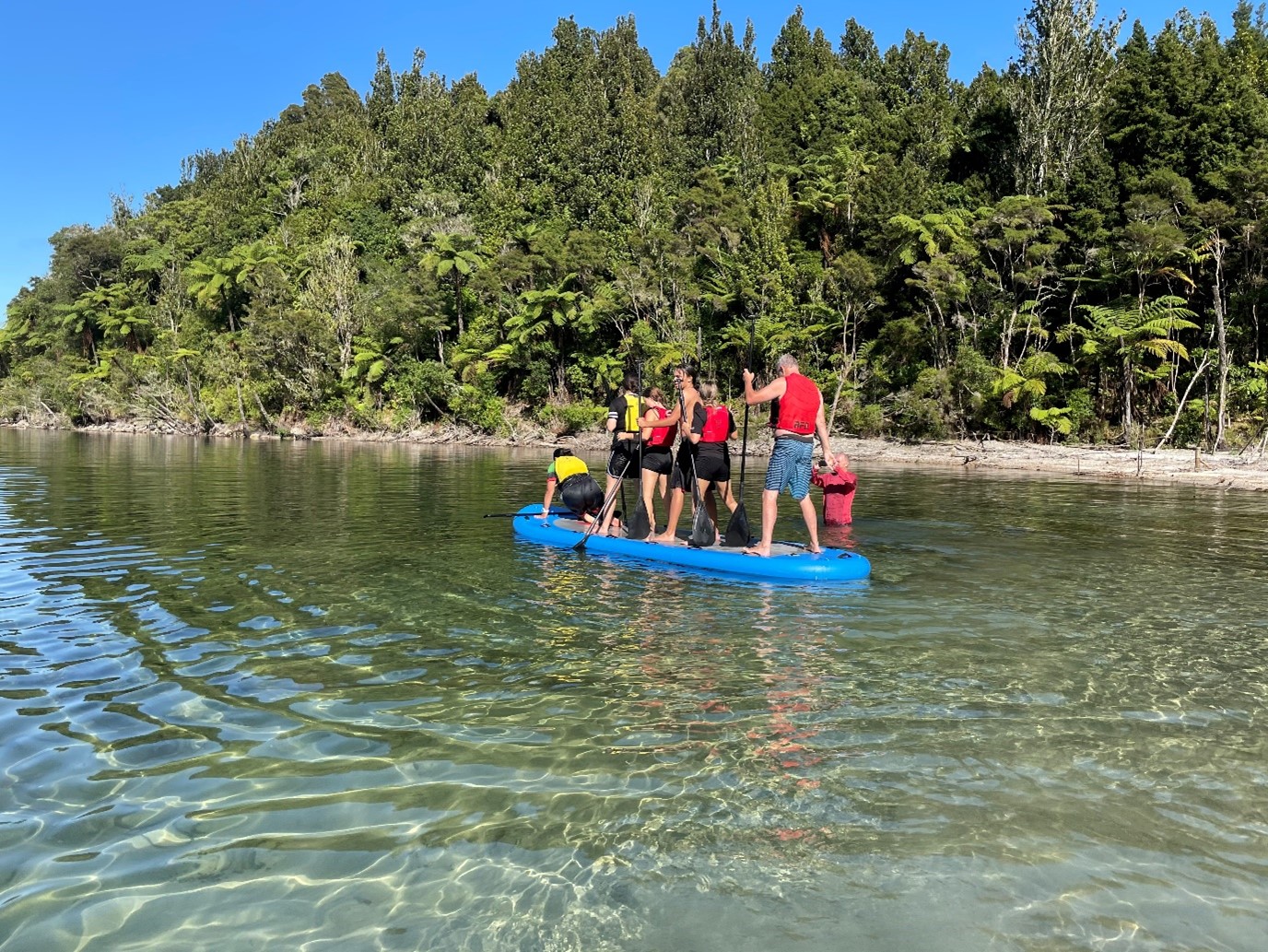 Teaching Tarawera High School Students How to Stand Up Paddleboard
I can't say it's been smooth sailing since then, there has been a lot of self-doubt along the way, injuries (including a current wrist injury) and realisations (teaching in a classroom is not for me!) But I'm grateful that I get to work in an industry that I'm really passionate about, and that I can share my love for the outdoors with others and help them make the most out of their lives.
I began working at the Perry Outdoor Education Trust in January this year, after moving to Hamilton from an outdoor school near Ohope. I'm incredibly passionate about the power of the outdoors for self-development and couldn't turn down the opportunity to work for a charity that helps all Waikato youth reap the benefits of outdoor education.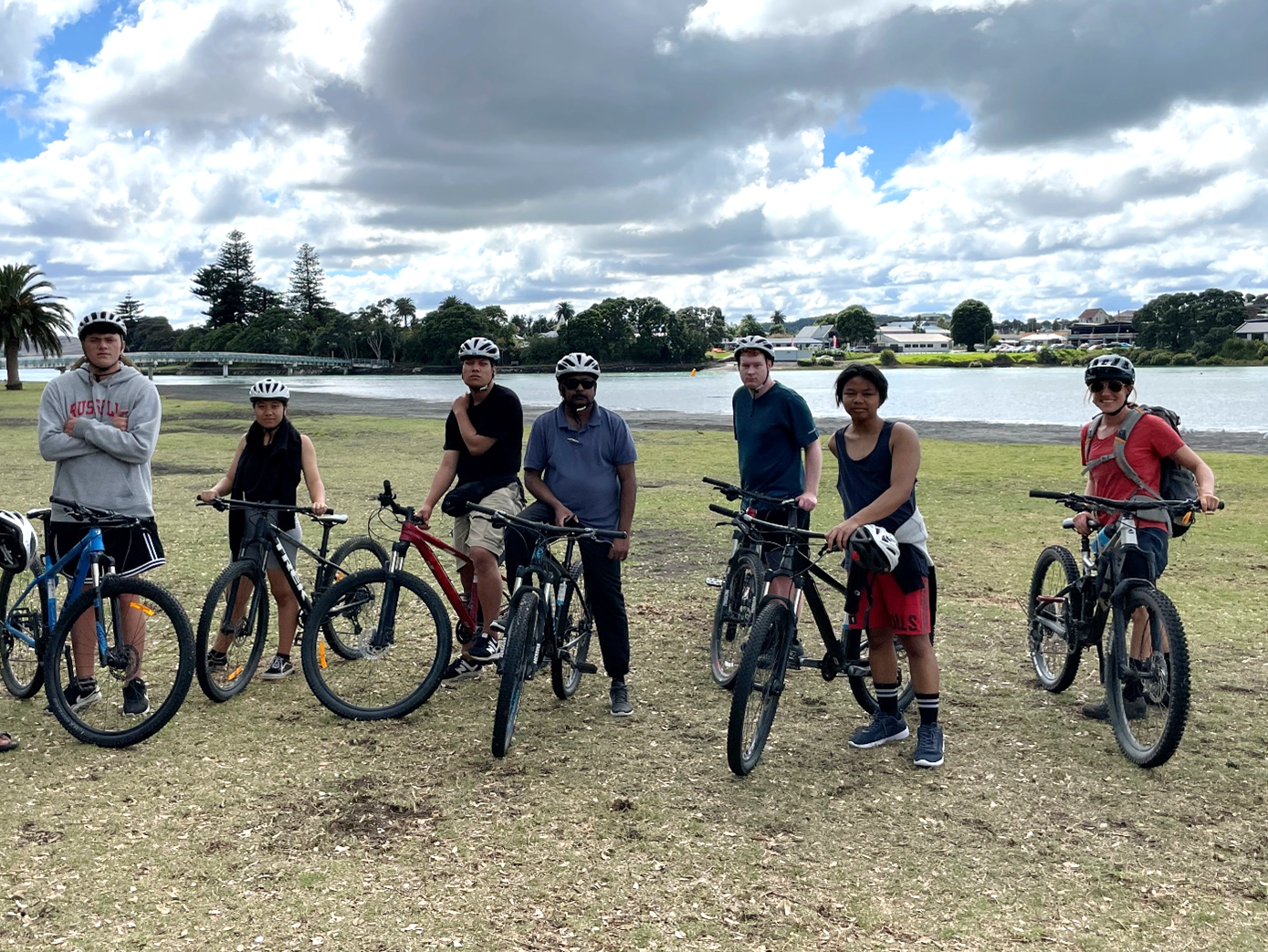 Sophie Biking with Melville High School Students
Here are a few things I've learnt from my hunt for my dream career:
Follow your passion – we spend so much of our lives working, it's important to spend that time doing something you love. Find your passion and go for it, life's too short to not give it a chance.
Our dreams can change – it was hard to let go of my dream to become a lecturer, but I found that the thought of teaching in a lecture theatre no longer inspired me – my new classroom was the outdoors, and what a view!
Push through self-doubt – I doubted myself nearly every step of the way, but I eventually realised that you don't have to be perfect – getting good at something takes commitment and hard work; you can always improve!
It would be interesting to hear from others working in their dream career!