We recently caught up with our bike sponsor Trek Bikes NZ to have a chat about mountain biking in the Waikato region and  get their take on where to ride.
What do the Trek staff and customers rate as the top 3 mountain bike rides in the Waikato?
Te Miro MTB Park – Great park with a wide variety of trails. Everything from the flat loop around the lake, to the technical heights trails through the native block, and everything in between. With trails running up and down one side of the main hill the climbs aren't too long but many are steep. For all the climbing you are rewarded with some great downhills though. A favourite with beginner to intermediate riders is the Gobblers Knob trail, a digger built flowy number with a comfortable gradient and some great swooping turns.
Pirongia MTB Park – If you like flowy, well built and not-to-technical trails, then this is the place for you. All the core trails are built with flow in mind and with clearly sign posted and graded trails it's easy to arrange a ride from a quick 30 minute jaunt to a couple of hours to suit your level of skill. Trails are accessed from the central gravel road which runs directly up the middle of the park, meaning a cruise up the gravel road brings you up to the trailheads at either the mid point or top of the park, then it's all down hill from there! If your looking to improve your jumping skills there's a jump trail running down alongside a section of the gravel access road, this has proven to be a super fun and exhilarating run, and with easy access back to the top of it via a short grind up the gravel climb, once will never be enough!
Te Aroha MTB Park – Often overlooked, Te Aroha has a great range of trails from short beginner loops to the exceptional, intermediate level 'Gum-ta-Native' a proper hand built trail with a solid climb and a downhill that encompasses fast flowy sections, and steeper (but not too steep) parts strewn with roots. Te Aroha trails well worth an explore, and if you're really keen, for the best views take on the main gravel access road to the mountain summit and finish off your day with a soak in the Hot Pools in Te Aroha town.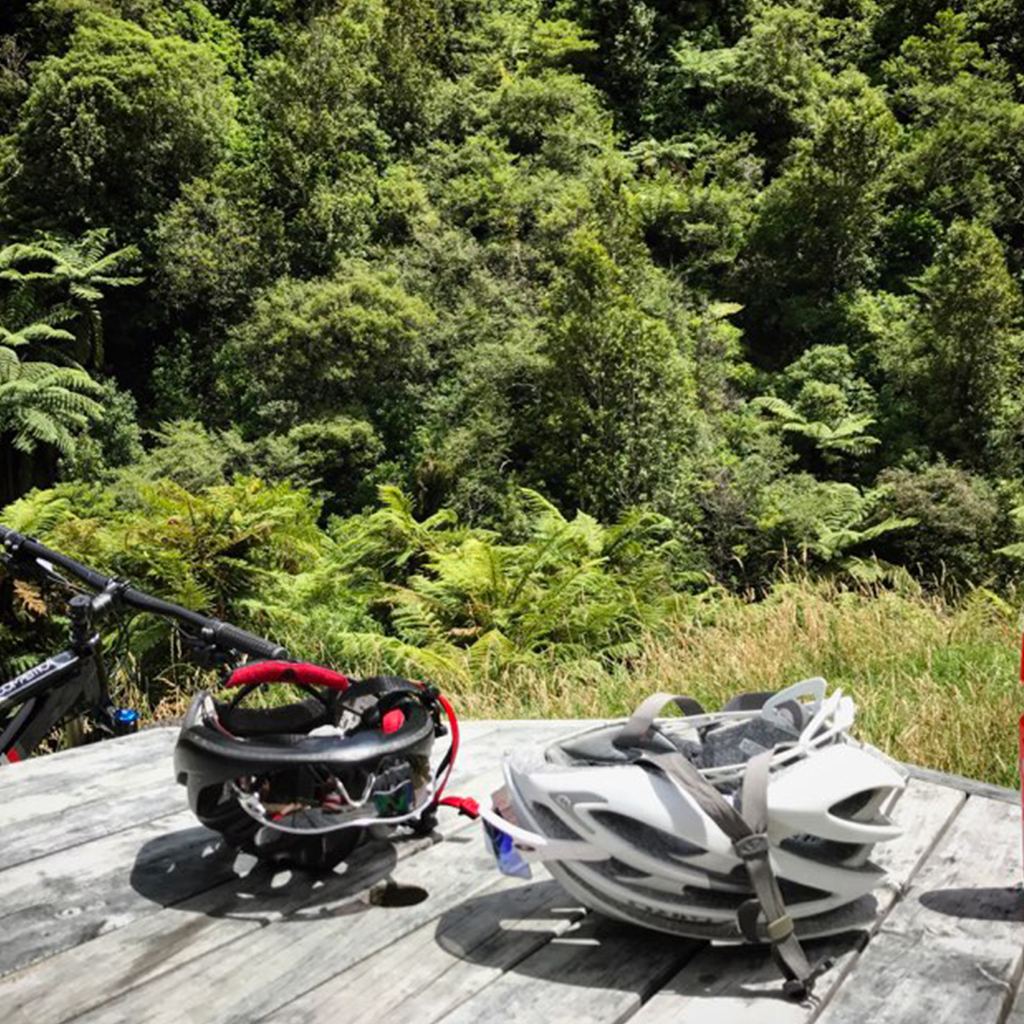 What do you think is the best ride for beginners, for families or the hardcore rider?
The best local rides for absolute beginners and families are anywhere on the Waikato River Trails network, or Pukete Farm Park. With easy grades, mellow climbs, and great views, these trails are a great place to build fitness and become familiar with your bike before you take the next step to actual MTB trails.
If you're looking to do some actual mountain biking, the best place to start in the Waikato would be Pirongia MTB Park. Clear signage, well graded tracks, and easy access make this a fuss-free place to kick start your mountain biking experience, and with the Pirongia Pub at the bottom of the hill, cold after ride drinks are literally on the way home!
While options for the hardcore Mountain Biker are limited in the Waikato, we do have some gems. Like any good trail pars these days, Te Miro MTB Park has a decent jump and downhill tracks, and with a couple of decent loops in the Native bush you can be assured of some great root strewn downhills. If the main trails don't suffice and you're looking for something steeper or with higher consequences be sure to keep your eyes open for unmapped or 'pirate' trails dropping into the bush – these renegade builds offer thrills on par with some of the North Islands best!
We get the Trek Marlin's from you, why that model? 
The Trek Marlin range is the gateway to mountain biking. Light weight, manageable wheelbases and comfortable geometry make these bikes confidence inspiring and easy to rid, wrap this all in a good level spec for the cost, and the Marlin range will put a grin on your face without a big dent in your pocket.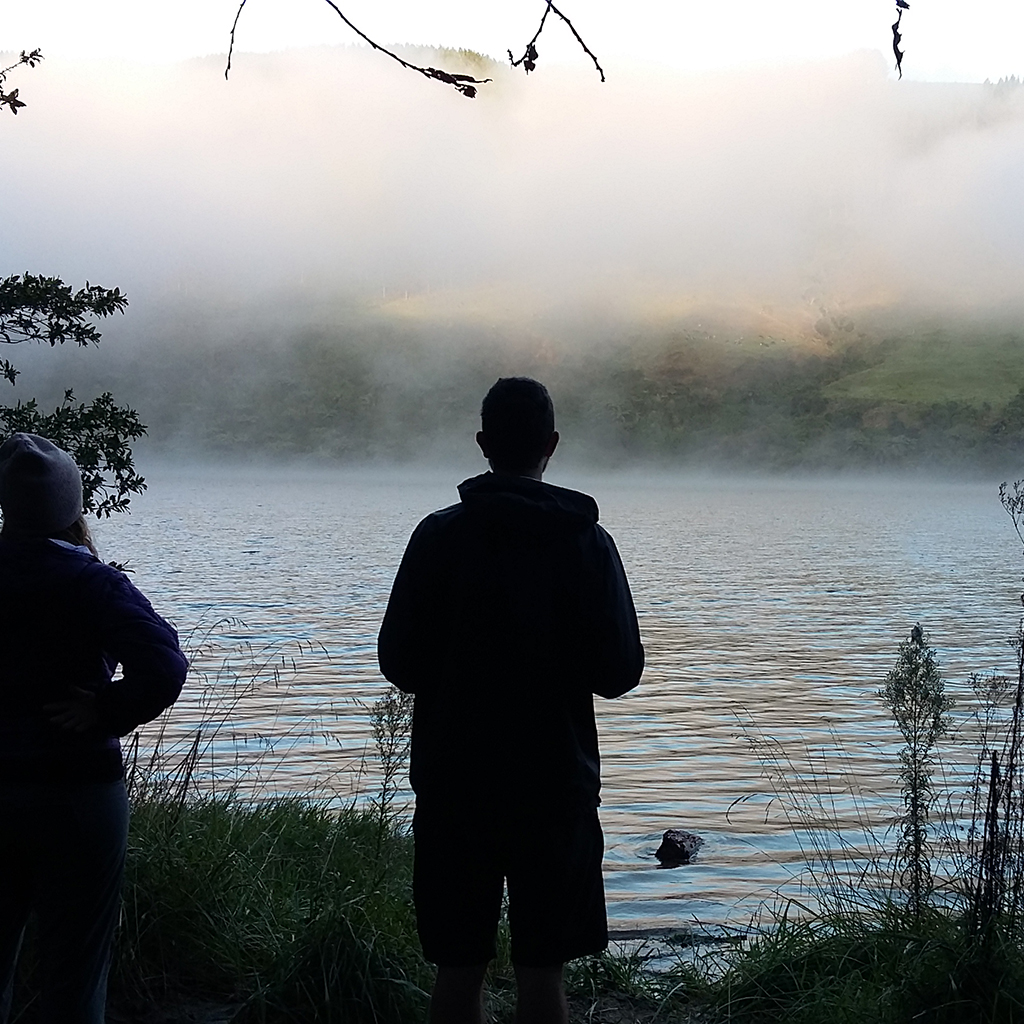 What motivates Trek to support us in our quest to get  young people out and active in the outdoors? 
Trek Bicycles believe everything is better with bikes! Bikes are the solution to many of the worlds current problems, pollution, health issues and traffic congestion among others. All these issues can be helped by the simple act of riding a bike. Showing young people how their life can  be better with bikes, not only boosts their self confidence, but we hope that after a taste of biking,  bikes become a part of everyday life for these youngsters.