We are so proud to be winners of the Commitment to Youth Engagement category at the 2021 Waikato Sport & Active Recreation Awards.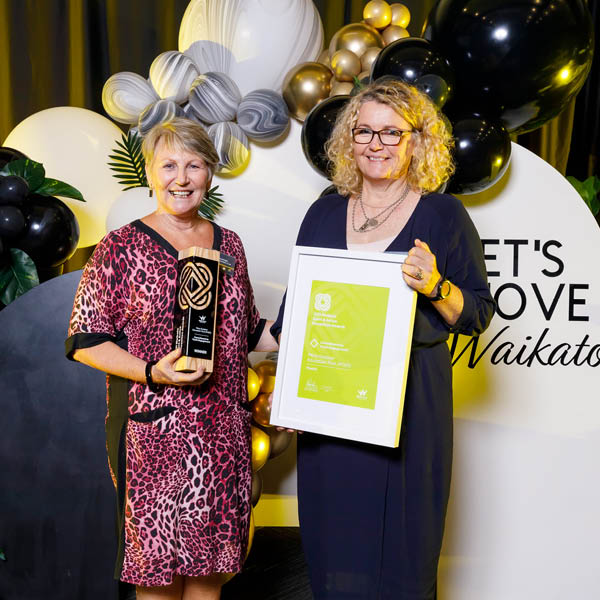 The newly developed Waikato Sport & Active Recreation Awards encouraged nominations from those in the community who go above and beyond to deliver programmes and initiatives that meet the needs of the participant and help create a more active region. POET was nominated in the new category Commitment to Youth Engagement: Those people or programmes who support young people (0-24), and help to grow the numbers of young people being more active.
"Covid-19 threw us a curve ball in 2020, but the positive out of it was that it gave us an opportunity to realign our awards season at a community level. What eventuated was a very heartwarming, local and community focused celebration where we were able to acknowledge innovation, partnerships, collaboration, diversity and best of all – the people doing the work. It was so successful and well received that we decided to respect the past but look to this as our new format for the future," said Matthew Cooper, CEO of Sport Waikato.
Nominations were judged by local judges from the sector – athlete, disability sport advisor and Sky Sport presenter Honey Hireme-Smiler, commentator and Waikato radio broadcaster Graeme 'Mintie' Mead and Waikato River Trails General Manager Glyn Wooller.
A special shout-out to the Sport Waikato staff who went above and beyond to ensure the award night celebrations went ahead in person. It was such a special night and it was wonderful to hear about the impact and the good work that is being done around the region.