Almost every young person in the world has had to adjust to dramatic changes in their education or employment, routine, home and social life. Young people need opportunities to reconnect with others and feel positive, it's essential to restoring their confidence, getting their lives back on track and giving them the skills and behaviours needed in order to thrive in the future.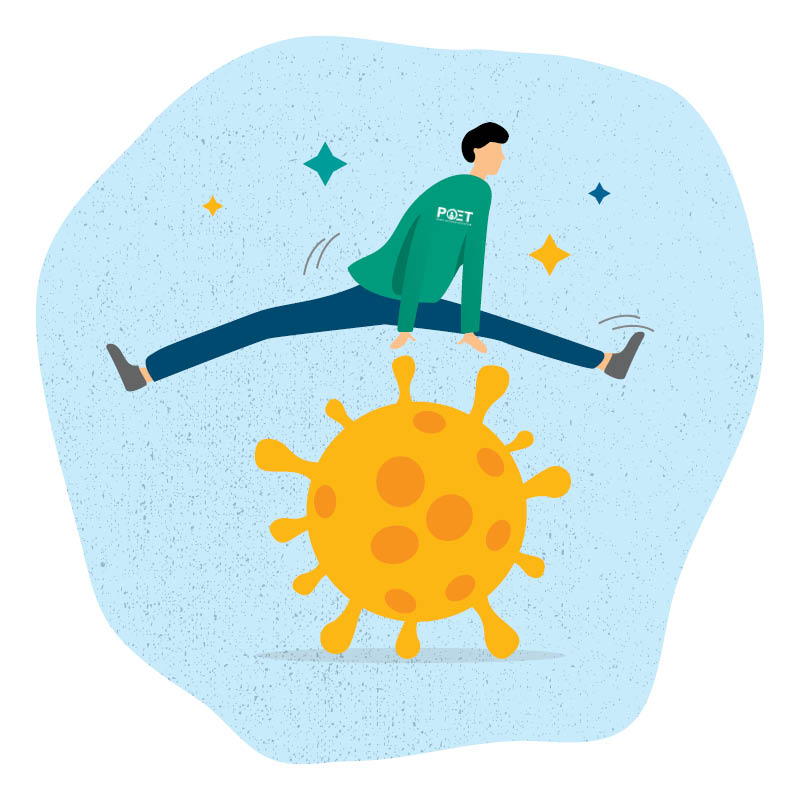 In Aotearoa New Zealand our government adopted a go hard go early strategy to manage the Covid pandemic risk. Schools had their activities paralysed as a measure of social distancing, to flatten the contagion curve of the disease, not to overload the health system and preserve the health of students, educators and staff.
We recognise and acknowledge the amazing job schools have done and continue to do. They aren't health providers with all the government support, training and PPE gear they have turned up and done the best with the resources they had at hand.  Much of the time information provided to them has been a bit light or tardy as decision makers struggled in an ever changing world. They've managed concerned parents, mask wearing, vaccination mandates, online learning and their own families dynamics at the same time.  It's a tough gig and schools are still bearing the brunt.
There have been some highlights with Education Outdoors New Zealand (EONZ) working tirelessly to support schools and providing great information for practical ways to operate in the outdoors with young people.
Although Aotearoa New Zealand moved into the Traffic Light System in November 2021, schools were required to stay in Alert Level 2 until the start of the school year in 2022. We were really pleased that by term 3 all our 2022 planning and bookings had been completed. It was only after that in early November that we realised the ongoing impact the switch to the traffic light system in January was going to have. A significant factor was vaccine mandates for staff, requirements for students over the age of 12 to have a vaccine pass and the self-introduced mandates by the likes of DOC. Our board stepped up and provided leadership by pledging that we would not support programmes that excluded young people.  We do not support camps that would leave students behind so Sophie and Brian got to work with schools and venues to change programmes and locations to ensure this would not happen.  On the 15 March 2022 the Minister amended the requirement but by that time we were in the middle of covid.
Two years in the lifetime of an adolescent is particularly significant. It's one of the most impressionable, emotional and changeable times in their lives, and it is clear that the Covid19 pandemic has had a severe impact on young people's social, emotional development and already fragile wellbeing. With mental health issues and social disengagement on the rise, combined with low motivation and aspirations, the poor wellbeing of many of our young people today is a worrying indication of their lives' trajectory if little urgent action is taken to support them. At risk of poor educational and employment outcomes, and serious mental and physical health issues in the long-term, there are fears about how our young people will suffer, but also how society will lose out as a result.  – Outward Bound UK 2022
As we recover from this pandemic, outcomes associated with high quality outdoor education such as increased self-confidence, enhanced peer to peer relationships and strengthened teacher/pupil trust and understanding, have never been more important. We need to help tamariki/rangatahi across Aotearoa New Zealand regain these valuable learning experiences and benefit from the unique role outdoor education can play.