Well I survived! Four weeks of back to back camps during May meant I was a bit tired in the end. Unusual for me to need two nights in a row of in bed before 9pm to recover – getting old! Lots to do, places to be, and conversations to be had. Overall things went really well. The weather cooperated for half the camps so in context of how wet it had been for camps earlier in the year – we were lucky to see sunshine half the time.  Te Kauwhata College  Y10 and Y13 camps were the benefactors of the finer weather. It does lift spirits and make decisions easier.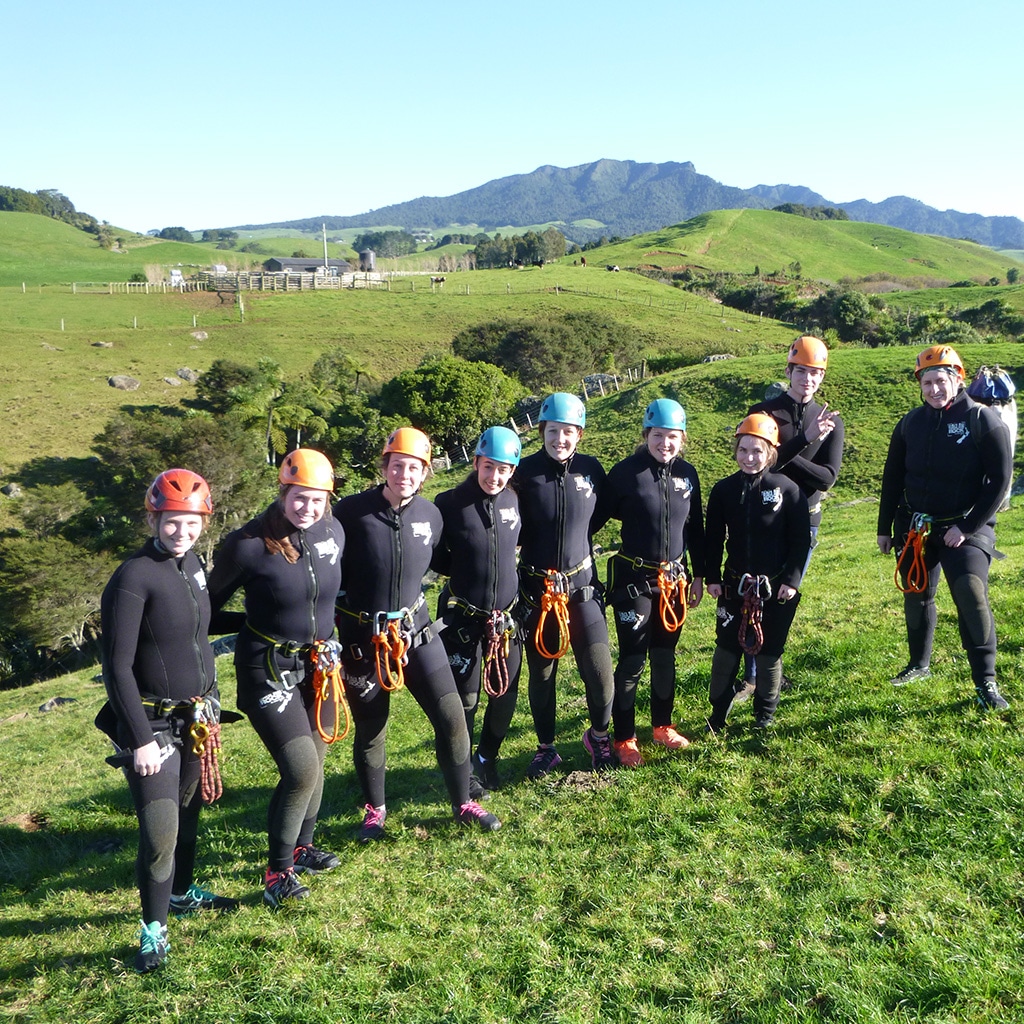 Three Fraser High School Y10 camps were held at Pirongia and Raglan. Are the raindrops just bigger on Mt Pirongia? Our brand new serious raincoats from Outfitters showed their class – those wearing them were bone dry after a couple of hours tramping in heavy rain. Students enjoyed it despite the rain and some of those new coats had some decent mud on them from 'accidental' slides on the track. Canyoning (Thanks Raglan Rock) and Caving (Thanks Kate from First Step Outdoors) was a highlight for all. Both of those activities are better when its wet!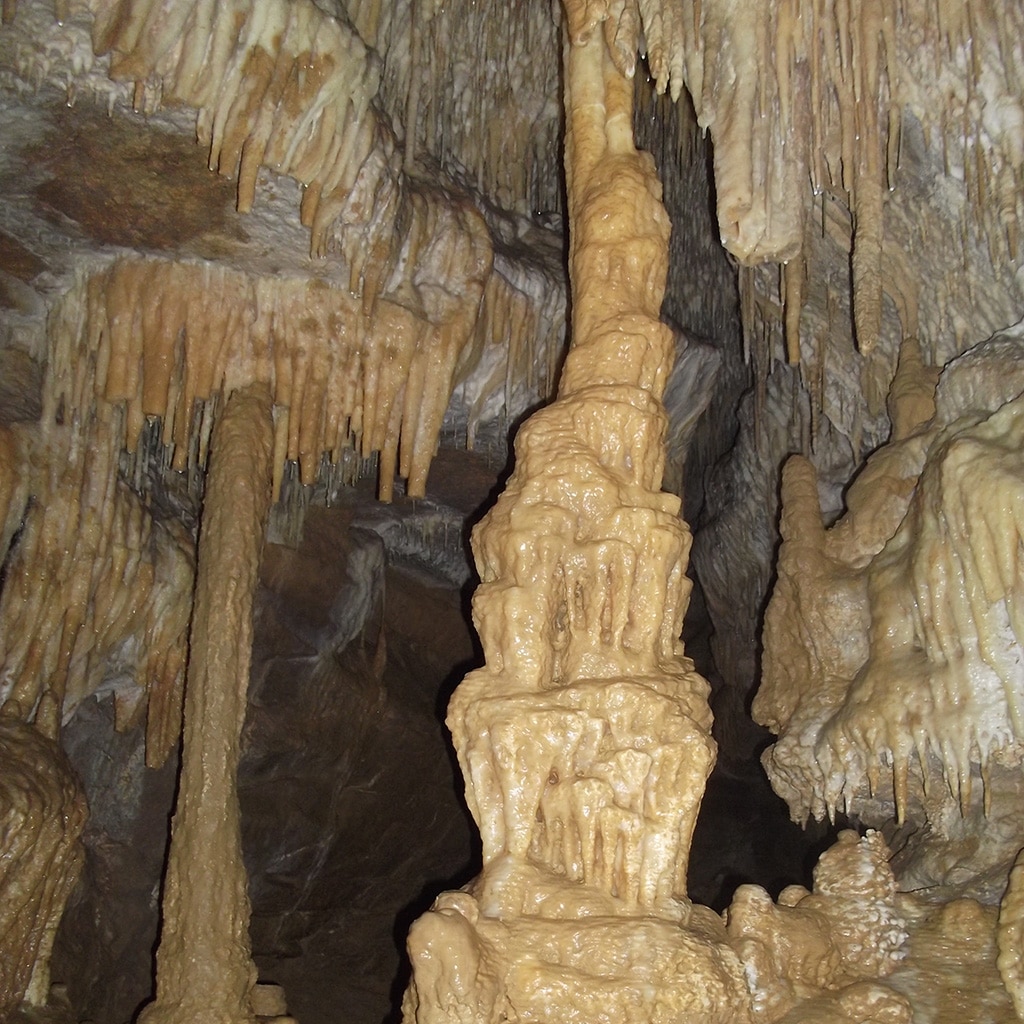 Karamu Caves – photo Kate Parr First Step Outdoors
Paeroa College Y10 and TKC Y10 camp programmes at Waharau Regional Park were affected by the ever-increasing threats to our flora and fauna. Kauri dieback meant no tramping in Hunua. Floods in Feb/March on East coast of Firth of Thames meant we had to adapt and carefully manage kayaking on ponds with decreased water quality. These circumstances may be an on-going challenge.
One thing that has stood out has been high level participation, enthusiasm and challenge across all schools and programmes by all – students, leaders and staff. Thanks all for a great job and I'm sure the outcomes for each person reflected the positivity they brought to the opportunities on offer.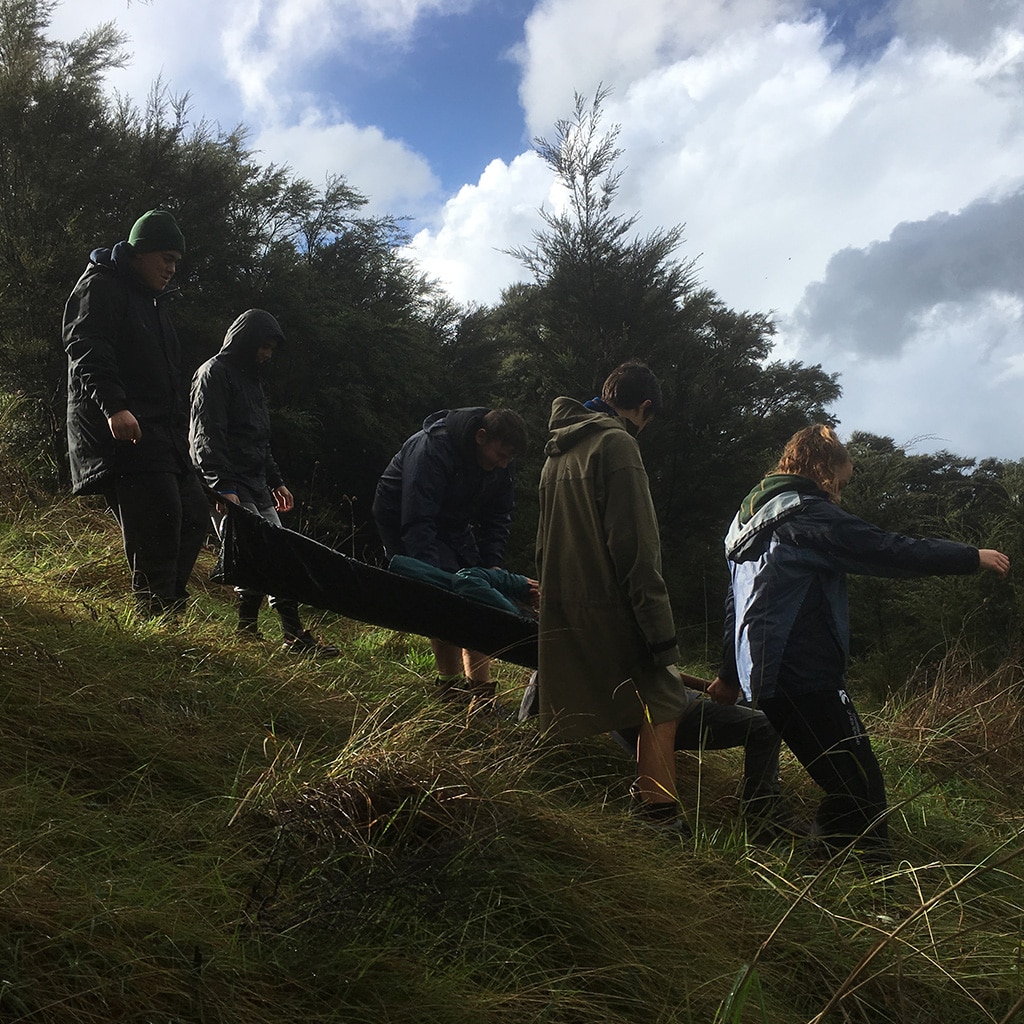 And from Donald…
It is the middle of the year and despite the dropping temperatures, we still have groups going out. We have wrapped up our Citizenship and Year 9 programmes, it's now time for our Year 10s to get out there. A typical Year 10 programme is characterised by a focus on students accepting challenges, improving their understanding in different learning areas and apply practical knowledge. Demonstrating this, we have just seen a resilient group of Forest View High School Year 10s kayaking on Lake Rotoiti, tramping the Okataina Walkway and baking delicious meals in the camp kitchen. While at the end of the last term, Tarawera High School had their Year 10s tramping around and kayaking on Lake Tikitapu (Blue Lake), mountain biking in the world famous Whakarewarewa Forest and applying their learning in a final day search and rescue challenge.
A big thanks to the Year 10s who have put in the mahi on these programmes and have got a lot more out of them in return. As well as our staff and leaders who have organised engaging, connected and fulfilling events.