We hear the term waste-free banded around quite a lot, but when it comes to events our eco-conscious ideals often seem to go out of the window – balloons, plastic wrapped snacks, drink bottles and promotional trinkets all become the accepted offerings.
The Lodge Real Estate NZ Mountain Film Festival is an important date in our calendar; as a small non-profit it's the one annual fundraiser we run each year. In previous years, tickets included a drink and a pre-packaged snack. We have been looking at how we can be sustainable across every aspect of our organisation – so as well as delivering a high-quality event, we knew that we wanted to make this occasion as waste free as possible, or ensure that any waste generated would be recyclable – especially with the event coinciding with plastic-free July.
We called on one of our key sponsors, Pak n Save Mill St to talk with them about how they could support us to achieve our goal. We wanted to share the ideas we rolled with, in case it provides some inspiration for your next event:
Electronic tickets:
We sigh to ourselves when we think about how we used to make individual tickets that we would then print, cut out and require people to collect. If you haven't heard of Eventbrite, it is invaluable for selling event tickets and best of all, no trees are harmed!
Handmade popcorn:
We purchased loose corn kernels, oil (packaged in a glass bottle) and hired a popcorn machine to make the popcorn for our event. This actually works out comparable in cost with buying pre-packaged popcorn – but we did need to allow time to figure out how the machine worked, pop the corn and serve it.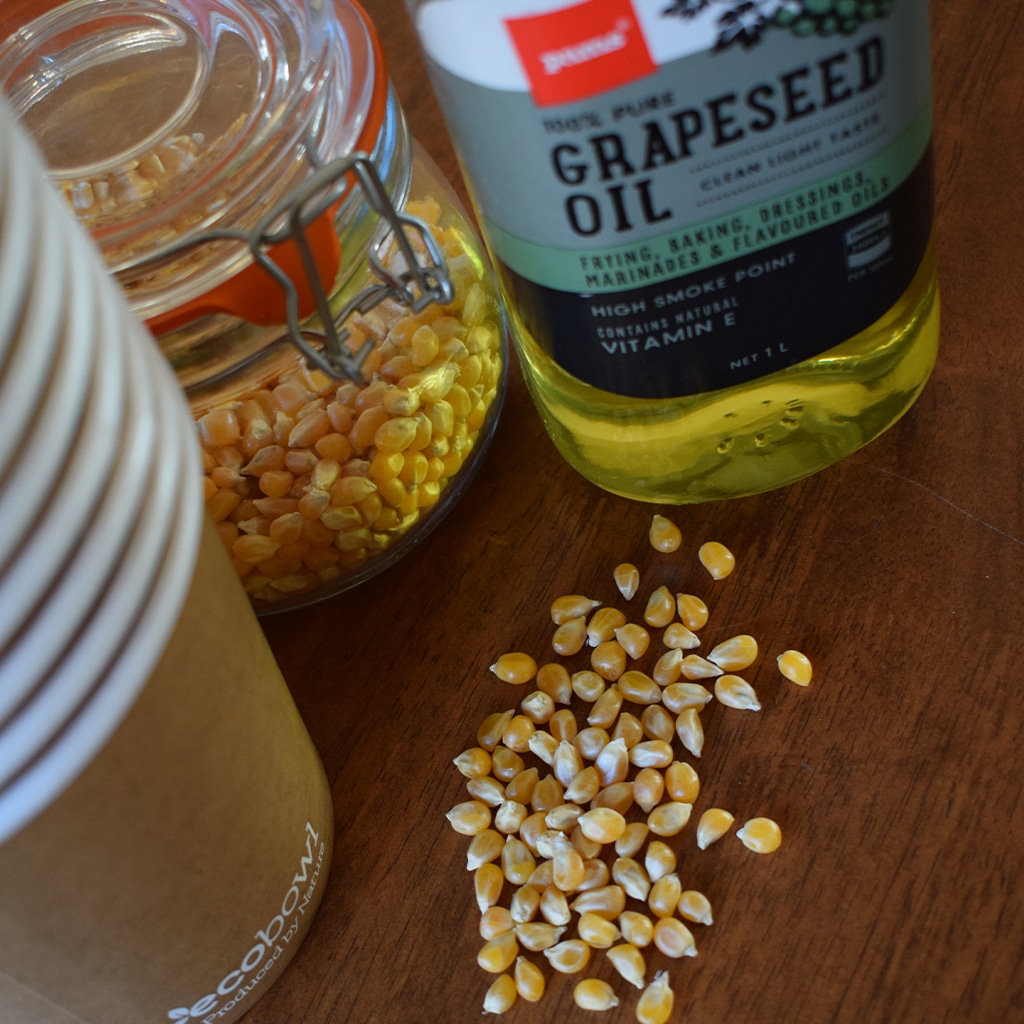 We found eco-packaging:
Although we talked about putting the popcorn into paper bags, we knew this would end up making oil spots – so we found some eco-pots that were perfect and generously sized for serving the popcorn
We provided plastic-free cupcakes & sandwiches:
The bakery team at Pak n Save Mill St specially baked and donated to us delicious cupcakes and sandwiches – which were collected in a cardboard box and served at the event.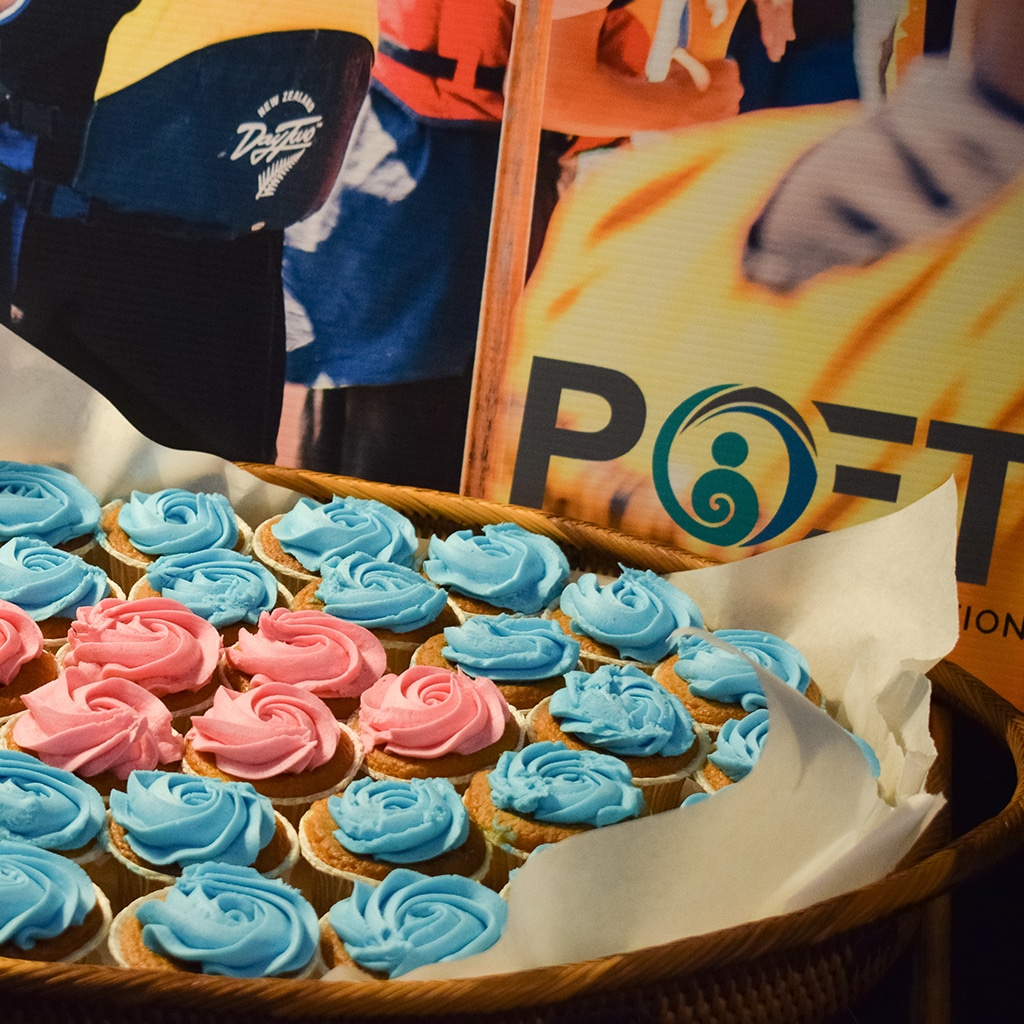 Beverages in glass bottles:
Pak n Save Mill St also sourced us glass-bottled water and we hired wine glasses to serve wine on the evening. Although the selection of beverages was limited, this helped us to control and minimise the waste that would be generated. The glass bottles were so attractive that one of our guests actually requested to take them home – recycling at its best!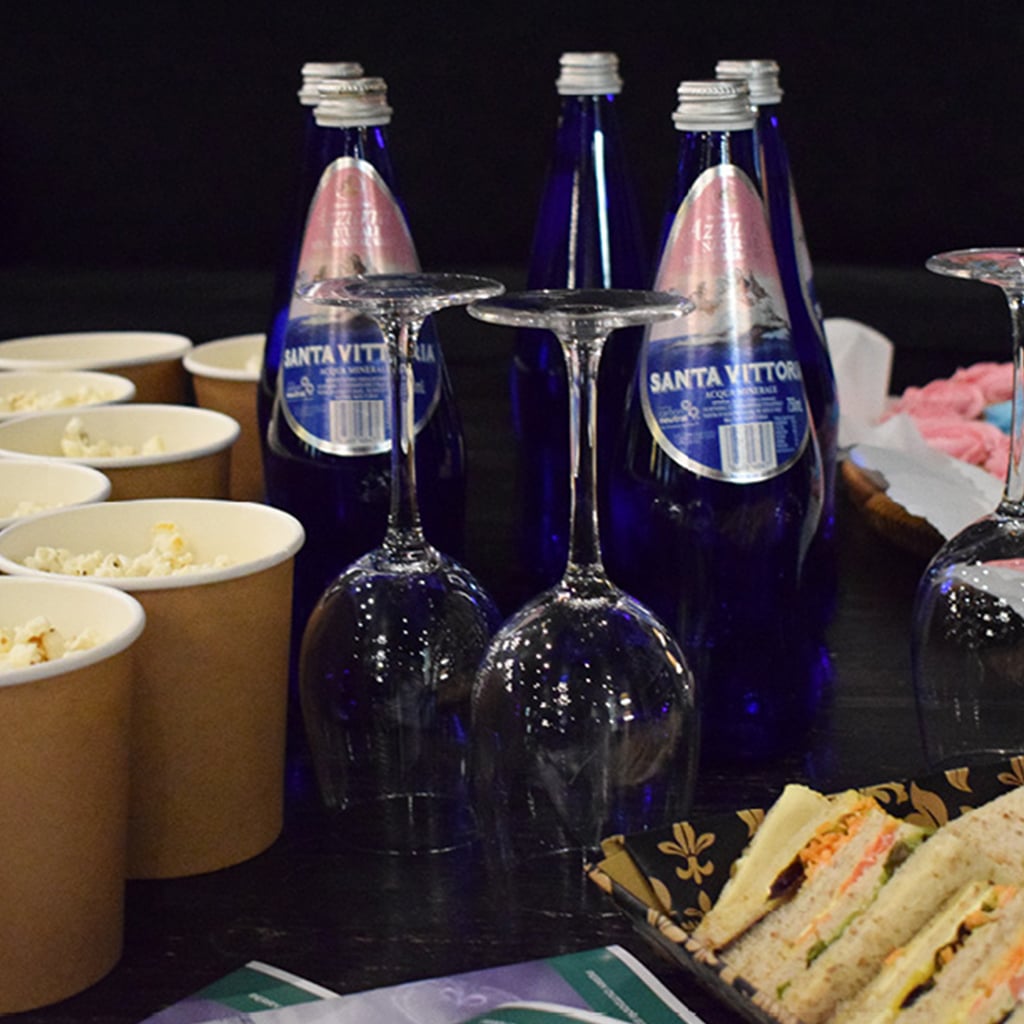 Theming your event:
Using a nice venue, allowed us to keep any theming to an absolute minimum. We used generic signage at our event which can be used year after year.
We are very fortunate to have found a sponsor that fits with our values and we appreciated how Pak n Save Mill St supported our efforts to deliver this event. At the end of the evening, we had less than one kleensak full of paper-based rubbish and empty glass bottles – that we know won't be going to landfill. That's definitely a big win for us!
Little changes can cumulatively make a big difference, so it's important to always be thinking about how we can do better and we'll be aiming to improve on the event year upon year.
Thanks to our other sponsors and everyone that came along and supported the event.