It's a beautiful day outside and you'd love to take your family somewhere to explore the outdoors – but not knowing where to go and what to take with you means you end up staying home. A couple of the barriers to getting outdoors can include thinking you don't have the right gear and not knowing where to go. Fortunately, we live in a region where there are plenty of parks, short walks and outdoor adventures to be enjoyed by all ages and abilities. We're starting a series that will showcase the best places to go in our region to experience the outdoors – no fancy hiking equipment needed!
Today we're taking a trip to Karangahake Gorge – this beautiful natural feature, that was once the site of a thriving gold mine, has plenty of family-friendly options for short walks, picnics and bike rides.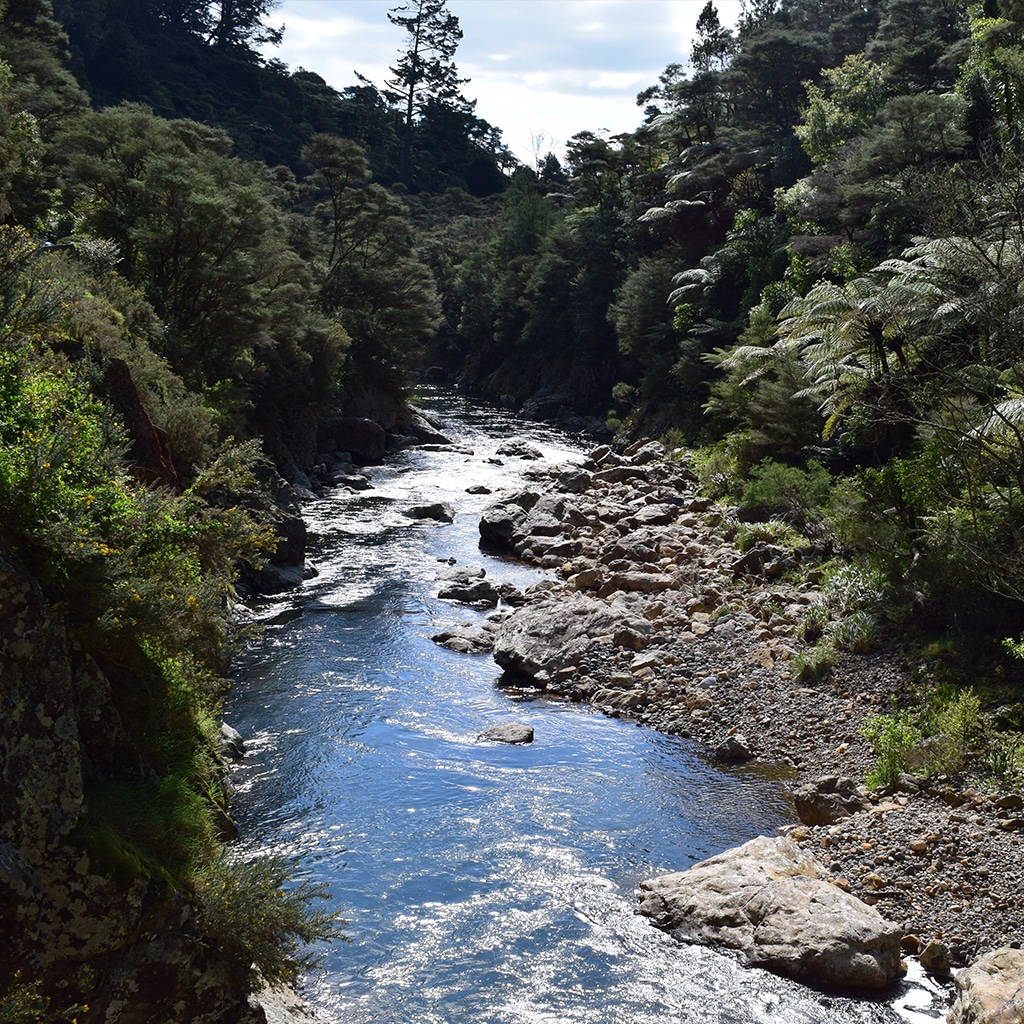 POET has taken camp groups here and we have explored the trails ourselves, sometimes with young kids in tow. The walkways are easily accessible and varied – with caves, bridges and remnants of the old Victoria battery adding interest along the trail. Whether you want to stop on the way to your destination or make a day trip to the Gorge, there are a number of walks depending on time, physical ability and enthusiasm!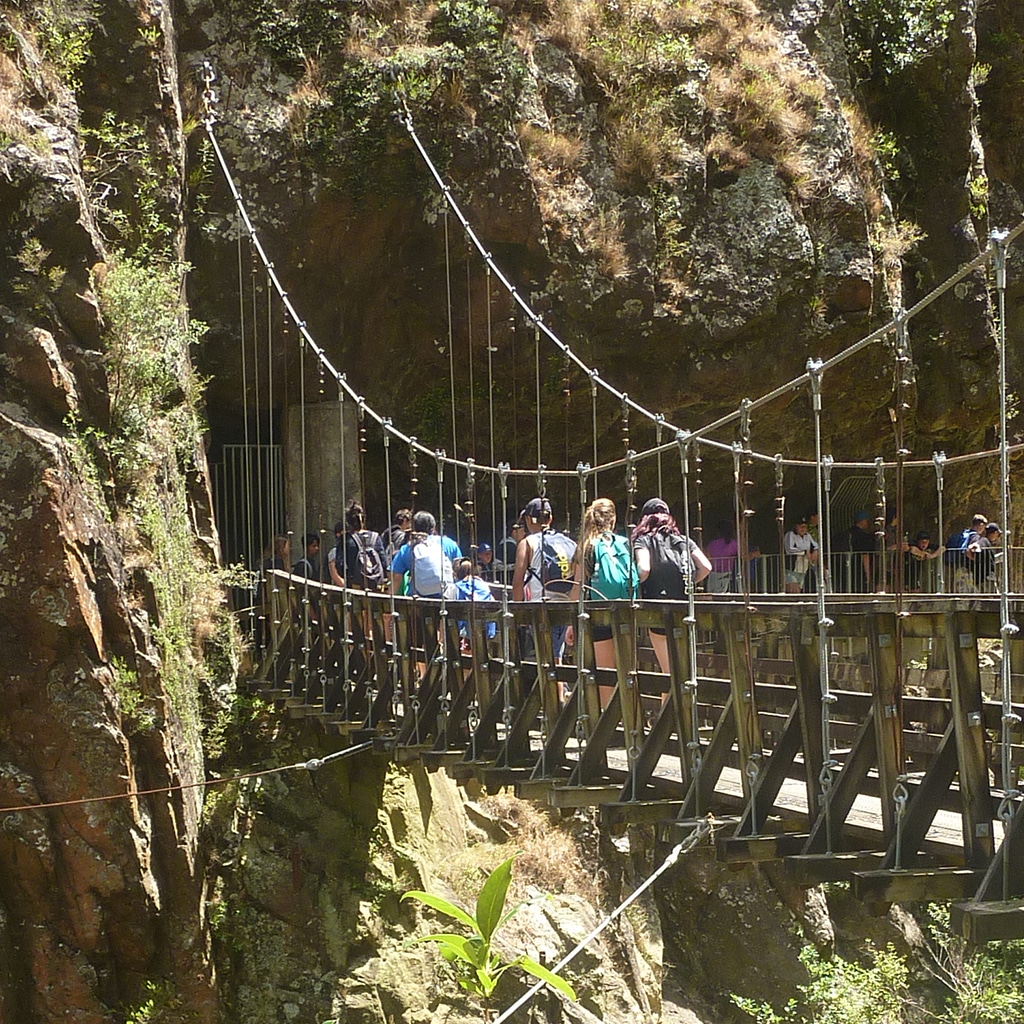 Although it can be muddy when wet, most of the trails here can be easily walked in your sneakers. The only thing you might want to bring is a small torch if you're planning on doing any of the walks with caves – but some people just use their phone light.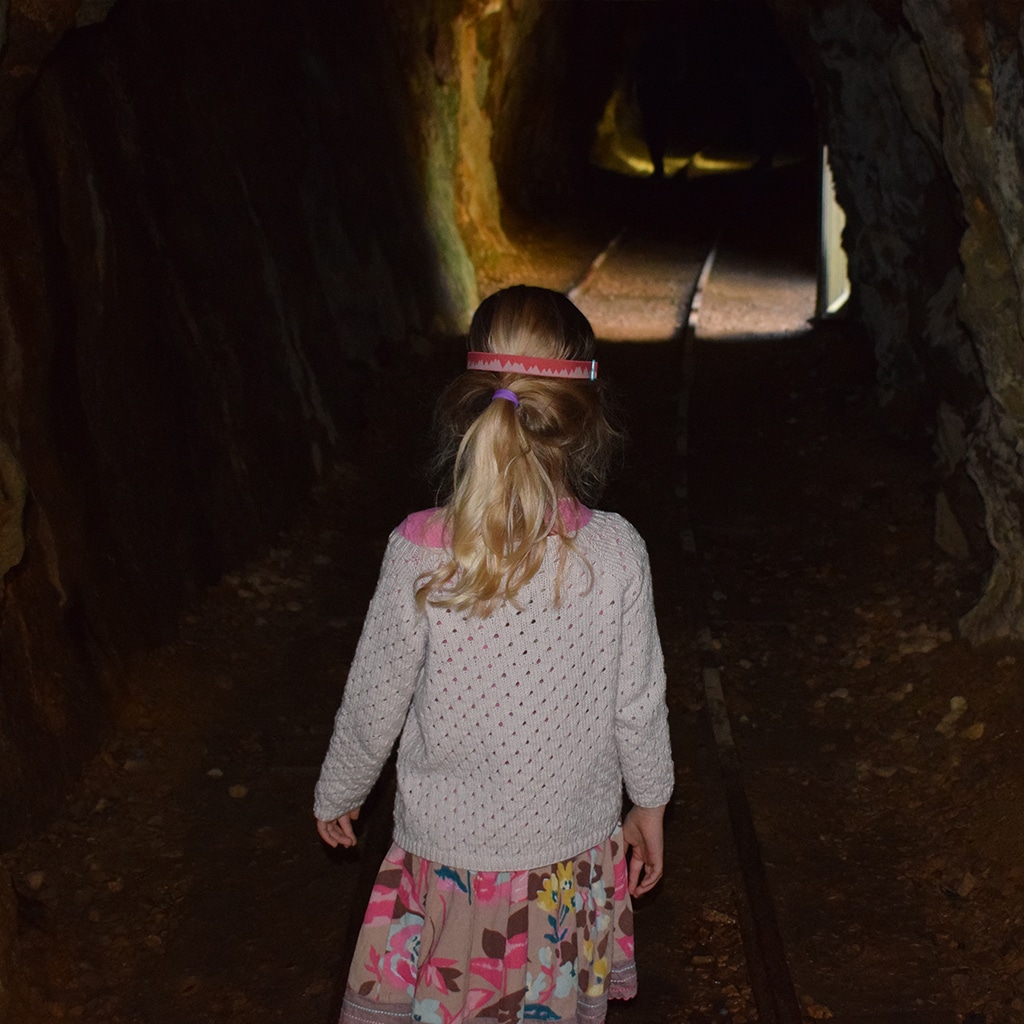 The stunning views of the water coursing through the gorge are worth stopping for – photography is encouraged so snap as many selfies as you like!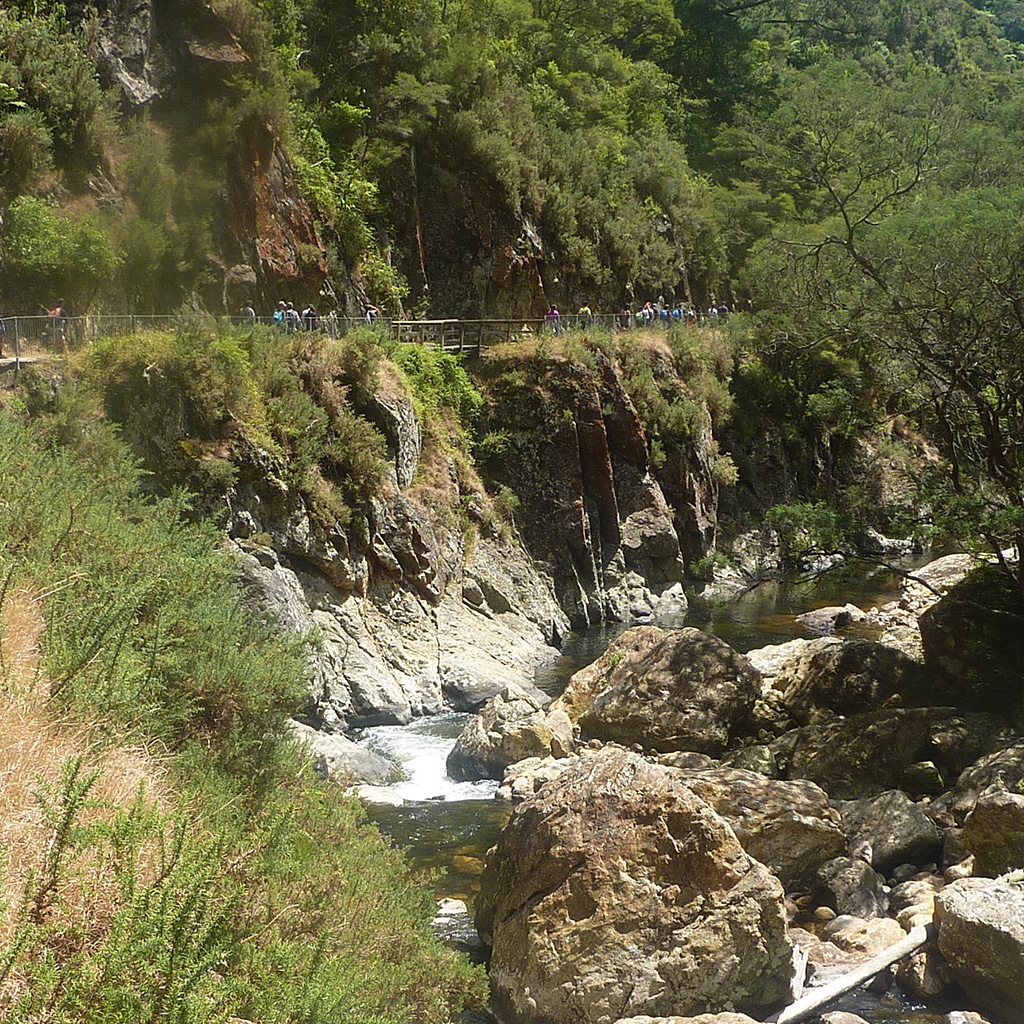 Karangahake Gorge is located on State Highway 2 between Paeroa and Waihi is about 2 hours drive from Auckland, or 1 hour from Hamilton or Tauranga. Parking is available directly off the State Highway at Karangahake and toilets, rubbish bins and basic visitor information can be accessed at the car park.
Our top tips:
Bring a torch if you'd like to do any of the cave trails
Wear comfortable shoes (they definitely don't have to be hiking boots, but something you can walk in and don't mind if a bit of mud gets on them)
Bring a water bottle, sunscreen & hat
Know your limits, only do the trails that you know are within your physical limits and ability
Take a bike lock if you're cycling so you can explore on foot
For full details and maps, check out the Coromandel tourism info website here